What's on in Hawke's Bay
Find out what events are on in Hawke's Bay, Napier, Hastings, Central Hawke's Bay and Wairoa. If you need to know what's on this is the place to look. If you are after council meetings view our meetings calendar.
Does not include exhibitions or workshops. You can view these by selecting them on the menu to the left.
Beach Horse Trek: CANCELLED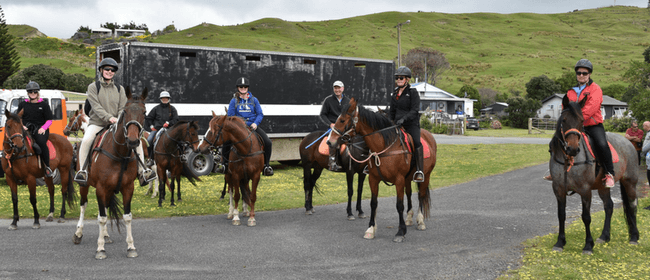 This special offering from Opiango Hills gives trekkers the chance to experience beach riding with some stunning scenery.

Your day will begin at 11am at Te Paerahi Beach (Porangahau) beach front. There is plenty of parking for horse floats and the morning will begin with a meet & greet cuppa on the beach front.

The Trek itself will start at 11:30 and riders will leave the beach front and head to the river mouth and back along the vast white sand beach and then head back to the main beachfront area for an afternoon BBQ.

There will be coffee, tea and water provided but do BYO any other liquid refreshment requirements.

This wonderful beach trek is designed for those with some trekking experience, and for those needing a horse, there are limited spaces to book a horse and trek package, or riders can bring their own for a lower price. For those hiring horses, they will be ready at the beach front before you set off.

Note: You do need to be a competent rider.

The Spring Fling, Central Hawke's Bay, September & October. Experience the best of Central Hawke's Bay this Spring.
When
Sunday 22 October, 11:00am to 3:30pm
Cost
Where
Beach Front Inn, Porangahau, Central Hawke's Bay
62 Beach Road, Porangahau, Central Hawke's Bay