What's on in Hawke's Bay
Find out what events are on in Hawke's Bay, Napier, Hastings, Central Hawke's Bay and Wairoa. If you need to know what's on this is the place to look. If you are after council meetings view our meetings calendar.
Does not include exhibitions or workshops. You can view these by selecting them on the menu to the left.
CMNZ Presents: Imani Winds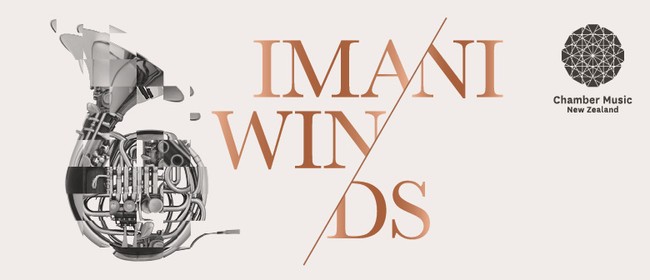 "There's a big, vivacious, steel-belt of a sound Imani gets when playing at the top of its lungs that is most appealing." - Peter Dobrin, The Philadelphia Inquirer

The season concludes with fun, fire and flair. Imani Winds bring together European, American, African, and Latin American musical traditions. Their unique programme reflects their commitment to the traditional and the new: Rimsky-Korsakov and Piazzolla are surrounded by the flamboyant, genre-disrupting and entertaining music by less well-known Latin composers. And they'll be presenting a new work by our very own Natalie Hunt.
Phone: 0800 842 538
When
Thursday 28 September, 7:30pm to 9:05pm
Cost
Where
MTG Century Theatre, Napier, Hawke's Bay / Gisborne
9 Herschell Street, Napier, Hawke's Bay / Gisborne